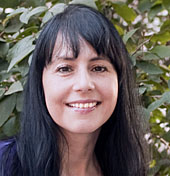 Jo Anna Perrin
Actor, Photographer, Writer
Jo Anna Perrin is an actor, photographer, writer and Head Honcho of Abbreviated Audio.  She's appeared on stage, screen, and television, and has narrated numerous audiobooks for Major publishers, Small Independent press, and American and Foreign University publishers. Her voiceover work includes commercial, documentary and ADR work.
As a portrait  photographer, her photos have appeared in magazines and newspapers, online and in print, including AudioFile Magazine, the Times and the Wall Street Journal.
Her writing credits include short stories and original TV programming for children, as well as adult interactive TV, airing on Nickelodeon and HBO.
Jo is a native New Yorker and an avowed lover of chow chows.